Buying a Green Computer product comes with many perks:


2-year warranty on parts and labour

Unmatched performance and durability

An environmentally friendly purchase
Durable and high-performance
computers at a budget price
TO GET YOUR OWN GREEN COMPUTER
There are three grades of computer hardware on the market: Consumer grade, office grade, and…

Green Computer only offers
commercial grade products
The commercial grade is the best in the field. It is primarily intended for large companies that use computers day and night and for whom it is necessary that the computer works regardless of the circumstances. But these devices are very expensive. They are usually 4 times the price of a device intended for consumers.
That is why it is mainly large companies that can afford the use of such products.
Ultra-sturdy
devices
(aluminum casing,
heavy-duty hinge)
High end
electronic
components
Machines
designed
to run 24/7 for
over 10 years
THE SOURCE OF GREEN COMPUTERS
Green Computer sources its components primarily from large Canadian and American companies.
Several major companies opt for leasing computer equipment. Green Computer therefore has agreements with leasing firms to recover the devices at the end of the lease term. Given that the terms of commercial computer rental vary from 24 to 36 months, the devices recovered by Green Computer are recent and in very good condition.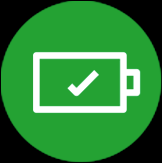 Testing
Green Computer performs over 400 computer and mechanical tests on all components of the computer. If a part is defective or worn out, it is removed and replaced.
Upgrading
When the device passes all the tests, we continue with the installation of a new Windows license, updates and the set up. At the end of this step, the computer is 100% ready to be used by its future owner.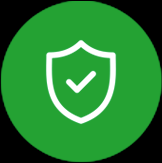 Cleaning
A technician thoroughly cleans the device and ensures that the aesthetics will suit even the most demanding customers.
Packaging
Finally, after a final full visual inspection, the device is individually packaged with care. He is ready to proudly serve its new owner.
The most thorough refurbishing process in the industry.
All our appliances are graded GRADE A or better, meaning they are in an aesthetic state referred to as "almost new" or "like new".
What is the Microsoft authorized certification?
In order to qualify, a company must meet the following requirements:
Thousands of computers sold each month;
A guarantee of impeccable quality;
Strict and rigorous production standards;
Brand new, 100% legal Windows licenses.
Green Computer is the only French language
retailer in Canada to have this official certification.